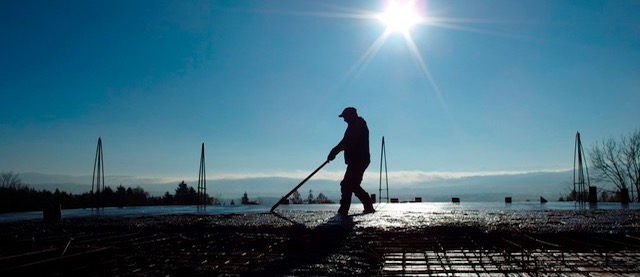 We are thrilled to share with you that the construction of the Centre of Light has been going full steam ahead. We have already completed the structure for the second story, and next week the roof construction will begin. Our greatest joy would be to celebrate the completion of the roof by Christmas.
All this would not have been possible without the generous donations that we have received from many kind people around the world. We feel such gratitude for everyone's support for what we are trying to achieve here. As evidenced by the many guests and visitors we have received this year, so many people are searching for not only ways to heal themselves and the planet, but also for meaning and purpose in their lives.
Bhrugu Aranya is an ancient land and it is one of three Points of Light on the Earth that are being maintained for planetary healing. The Centre of Light will not only be a venue for teaching Homa Therapy and sustainable ways of living, but also a safe haven for the coming times.
This year we have raised approximately 50,000 Euros ($59, 000) for the current Centre of Light campaign! Although our target for this phase is 90,000 euros, this is an amazing achievement.
We are building as if all the funds are already here, but we still need to raise the remaining 40,000 Euro to complete this phase of building.
If you wish to donate please visit our campaign page.
We are always open to fundraising ideas and to new contacts who can help us. If you have any suggestions please don't hesitate to contact us.
If you are from the US and would like a tax deduction:
Please donate through our affiliate NGO in the U.S., Fivefold Path Inc., and choose Centre of Light, Poland project.
With gratitude and love,
All of us from Ecovillage Bhrugu Aranya Homa Community