Tucked deep in the foothills of the Tatra Mountains, in southern Poland, you find Bhrugu Aranya Ecovillage, a centre for healing and refuge in these tumultuous times. Established in 1995, with the focus of creating a self-sufficient Homa farm and functional community, Bhrugu Aranya has come a long way over the years. We have taken the next step to our development and are building a healing 
Centre of Light.
The Centre of Light will provide a safe haven, as well as a venue for healers, artists and Light workers to share their gifts for humanity. Here we will offer much needed service, healing, and education to a growing number of awakening people from around the world.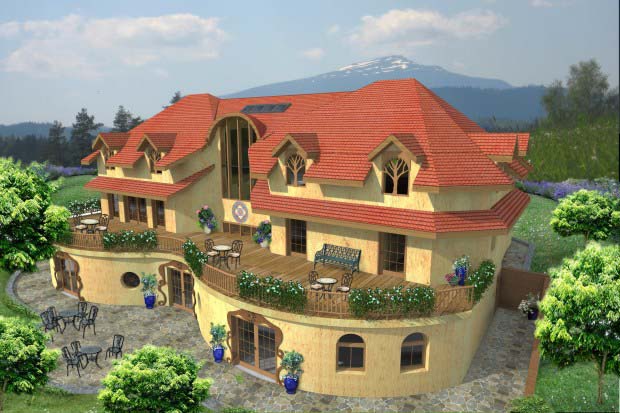 On May 17, 2015 we began construction of a twin-octagon eco-building, the Centre of Light. This large healing Centre wille be capable of housing 36 guests. It will include a vegetarian restaurant, a creative arts studio, a large workshop space, and therapy rooms. 
The Centre is being built with innovative ecological materials like wood, straw and clay. Building with natural clay, woodchips and straw creates a living, breathing building with a healing atmosphere our guests can enjoy!