Ecovillage Bhrugu Aranya is the first ecovillage in Poland. For over 20 years our international community has been creating a safe haven, a place where people can learn organic gardening, sustainable living and creative expression through arts and music. This lifestyle is further strengthened by a strong spiritual foundation that is non-denominational and universal.
The focus of our educational Homa Therapy Foundation (NGO) has been sharing the healing, life-transforming tool of Agnihotra, a Vedic science that heals not only mind, body and spirit, but also our environment.
The atmosphere of our ecovillage is infused with high vibrations from these Ayurvedic fires that are performed daily. This energy radiates to heal the Earth and all life – plants, animals and humans. Many people find peace and deep healing here, learn new skills, and return to their homes armed with practical tools with which to transform their lives.
We are building the Centre of Light to be able to better serve the increasing number of people wishing to come and learn. The eco-centre is being built mainly with clay, straw and wood. It will provide a much needed venue where teachers, healers, artists, seekers and pioneers can share their gifts for humanity and for our planet. A place where people receive support for their personal transformation, at a time of great global transformation.  
Join us in building the Centre of Light!
or choose from our Perks to support Centre of Light
10 Euro     Prefer in USD?
1. Delicious Vegetarian Recipe
Receive a personal email of gratitude from our community and a secret delicious vegetarian recipe from the gourmet cooks of Ecovillage Bhrugu Aranya.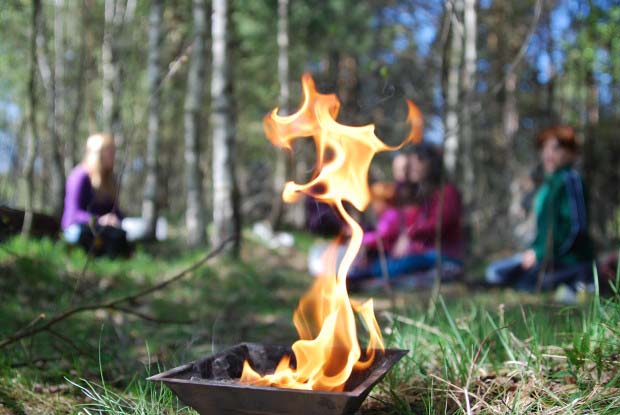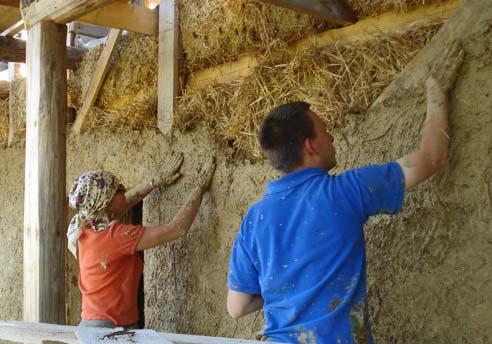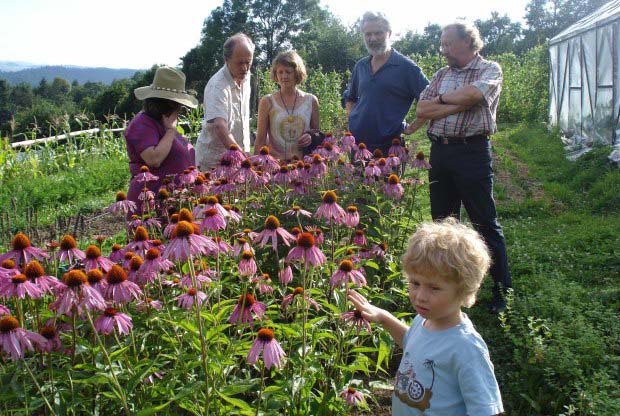 CENTRE OF LIGHT
ECO-BUILDING
So far we have completed the first phase of the building, which includes foundations and basement. Now we are fundraising for the next stage of this amazing project, which will complete the skeletal structure and roof.
We need to raise a total of 90,000 €  ($100,000 USD).
The building will be capable of housing 36 guests. It will include a vegetarian restaurant, a creative arts studio, a large workshop space, and therapy rooms.
Once this next phase is finished, we can offer clay building workshops, invite volunteers to learn and work with sustainable building techniques, and so complete the walls and interior of the Centre.
Members of Ecovillage Bhrugu Aranya
Our vision is for a global Ecovillage, people from varying cultures, races and religions all working together to save our beloved Mother Earth."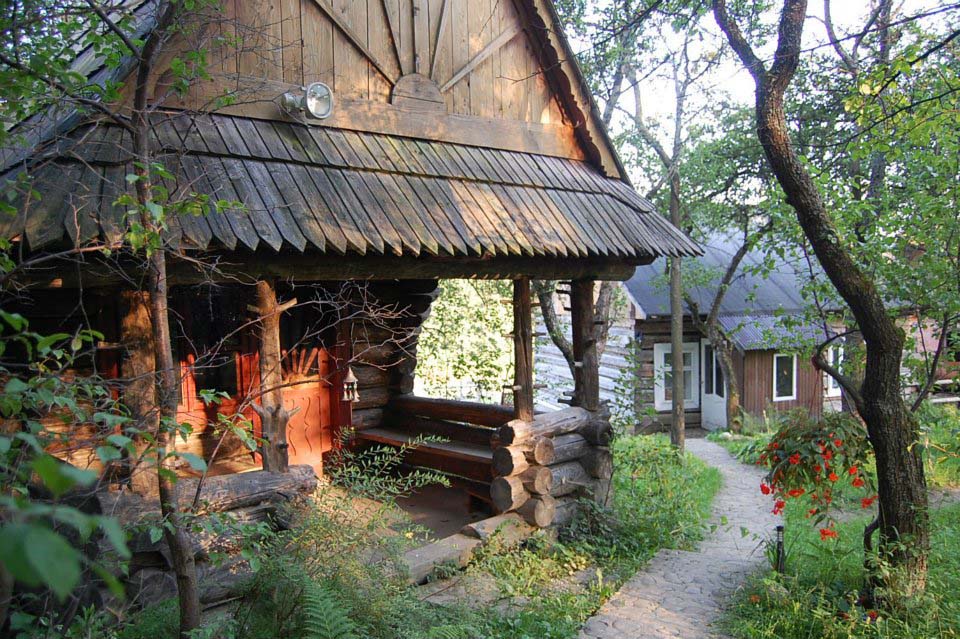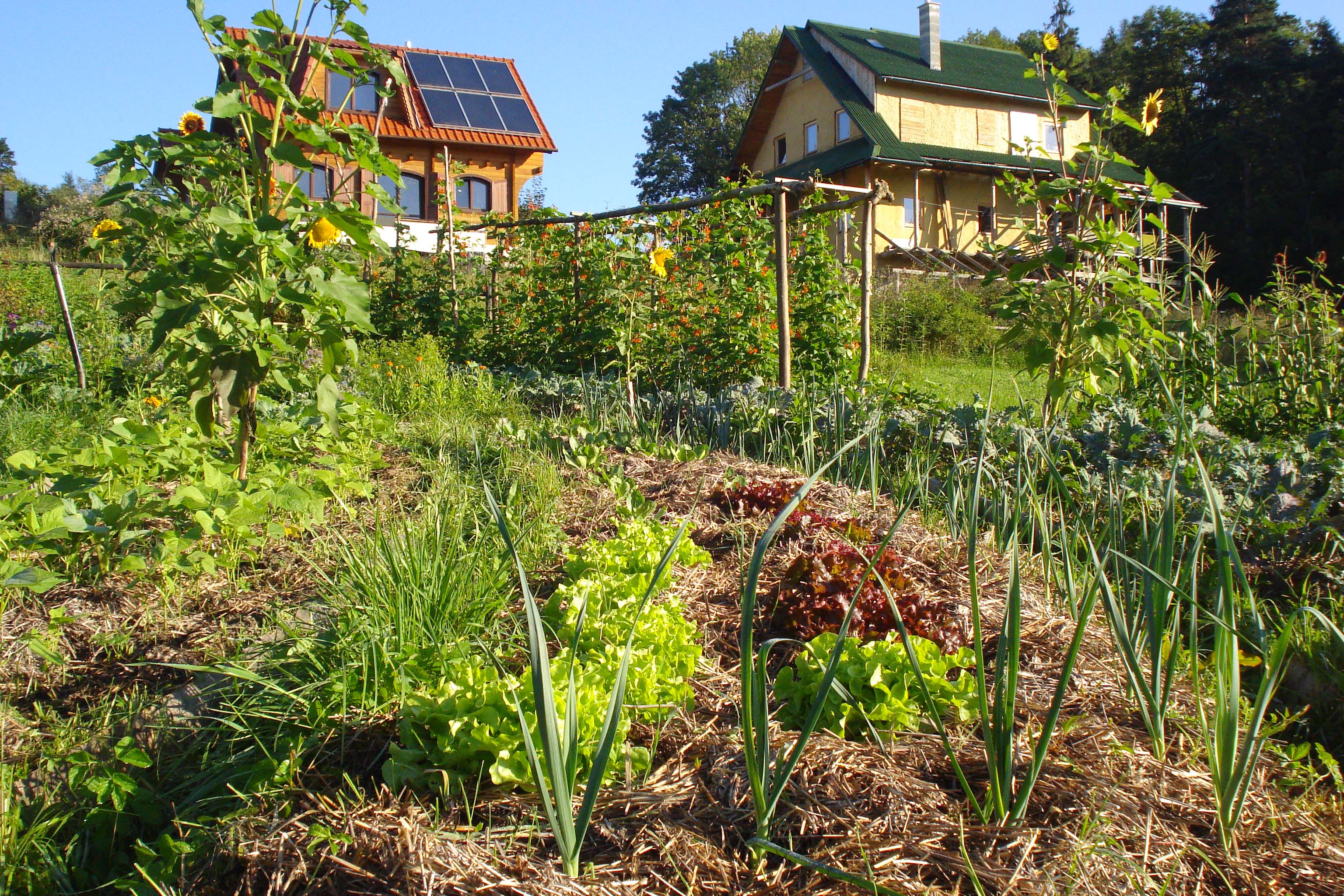 Centre of Light will provide a venue for:
 

Ayurvedic Healing techniques to bring Nature back into balance
The healing benefits of Agnihotra
An ideal place for retreat and reflection in a purified atmosphere
 

Self-Development Workshops
 

Experiencing life in our unique Ecovillage
 

Ecological Building Workshops
 

Homa Organic Gardening, Agriculture & Beekeeping 
 

Workshops on how to use wild & organically grown Herbs
 

Yoga and Meditation for health and stress relief
 

Creative Arts for Self-expression
 

Music Workshops – Medicine for the Soul
 

Fire & Sound Healing with Crystal Bowls
 

Organic Vegetarian & Vegan Food for wellness &  rejuvenation

  Classes in Traditional Crafts & Skills
Over the years, we have been able to educate and share our collective skills and environmental healing methods with literally thousands of people. Now has come the time for major expansion in order to accommodate the increasing numbers who wish to learn and experience life at our Ecovillage.
Through our continued practice of ancient Ayurvedic science over the past 20 years, we provide the living proof that we can offer workable solutions which help correct, heal, nourish, and restore balance to whole eco-systems.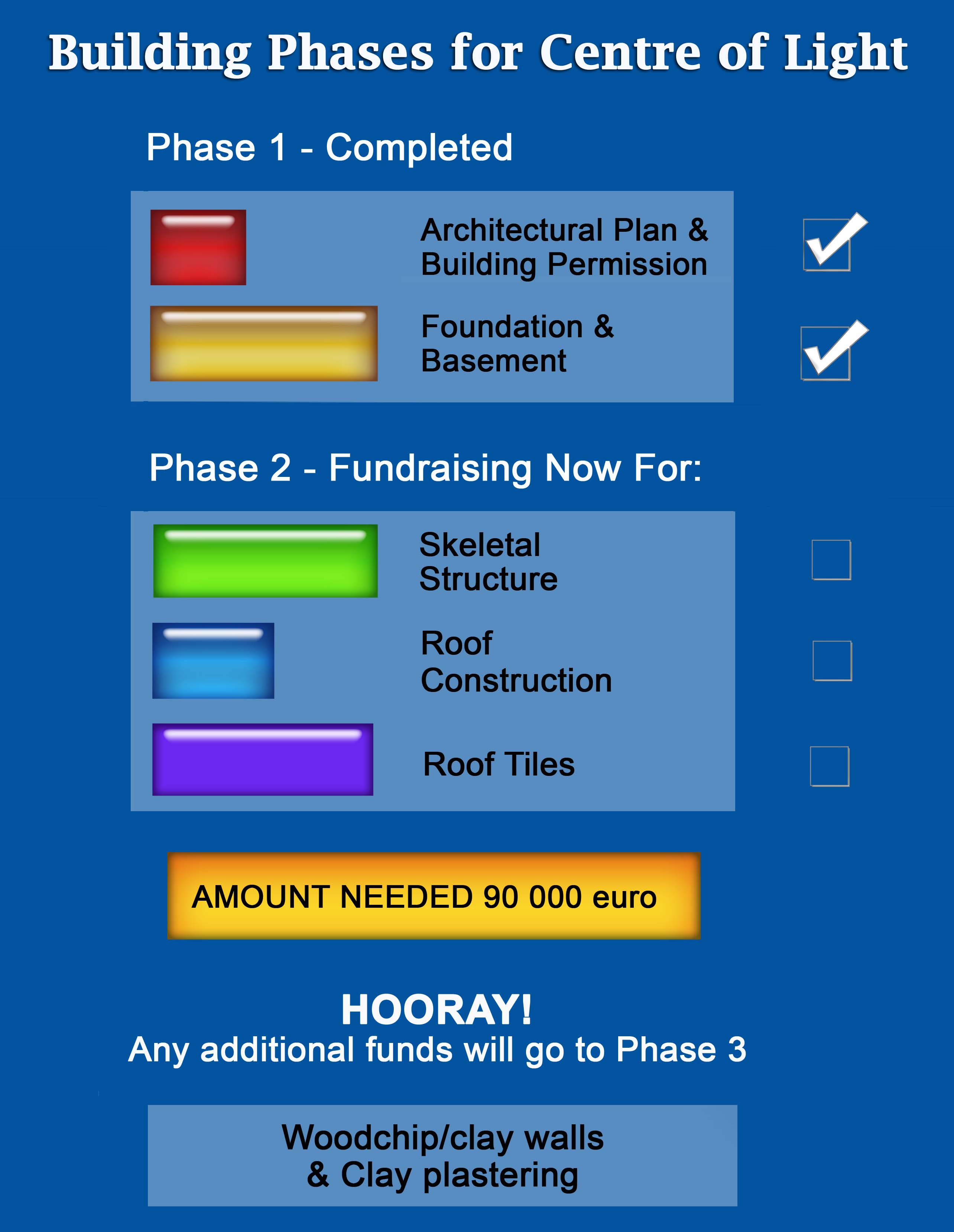 WHO WE ARE?
Ecovillage Bhrugu Aranya is a thriving international community in Poland. At present, 14 adults and 4 children reside here. Residents range in age from 9 to 70, and we are an eclectic group of artists, healers, writers, filmmakers, musicians, therapists, gardeners, teachers and herbalists. We are a collection of international pioneers who want to heal the planet from the grassroots up! 
From the humble beginnings of two people (Jarek and Parvati) and a dilapidated log cabin, Bhrugu Aranya has grown into a wonderful healing oasis. Today, the ecovillage has beautiful organic gardens, an heirloom apple orchard, and ecologically built log and straw bale houses.
We have honey bees, cows, ducks, cats and dogs and we are dedicated to the practice of non-violence by treating our animals with love and respect and teaching future generations about living harmoniously with nature. We practice healing Vedic fires that bring harmony to the ecovillage and allow us to grow amazing vegetables and potent medicinal herbs.
To find out more about us, watch this video:

We invite you to become part of this great project.
Tell your friends about our project and invite them to support us.

Help in promotion by sharing our campaign through social media, websites etc.

Follow our facebook fan page '

Ecovillage Bhrugu Aranya

' and share our posts. 
Sign up to our Newsletter for news and updates.
If you have helpful ideas please write to us.
Donate in whatever way you can. 

You can choose from our amazing Perks selection

or just make a donation of your choice.
If you are from the US and would like a tax deduction:
Please donate through our affiliate NGO in US,

Fivefold Path Inc

 and choose Centre of Light, Poland project.
We welcome people to bring their skills to our community too!

Should you wish to volunteer your time or skill sets you can find out how by visiting our website here: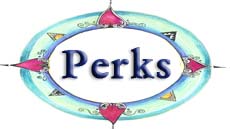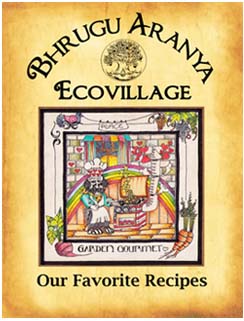 Bhrugu Aranya Vegetarian Cook e-book
Filled with delicious vegetarian recipes that have been delighting our guests and volunteers for the last 20 years! Tantalize your taste buds with these fabulous gourmet vegetarian meals, treats and favorites from our Ecovillage kitchens.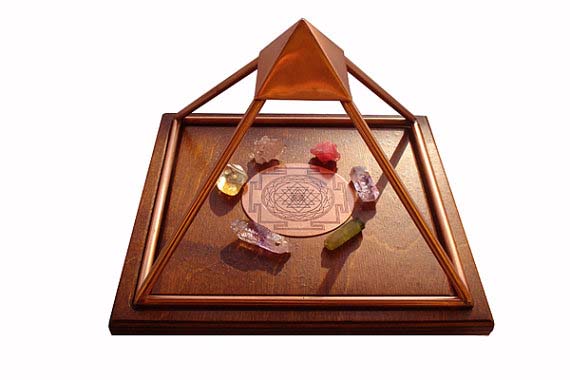 Meru Pyramids
Meru Pyramids are the perfect Light Tools for the home, office and sanctuary. They combine two ancient energy devices: the Pyramid and Shri Yantra  –  used for thousands of years to raise vibrations and consciousnes to the  highest levels. Beautiful high precision copper designs.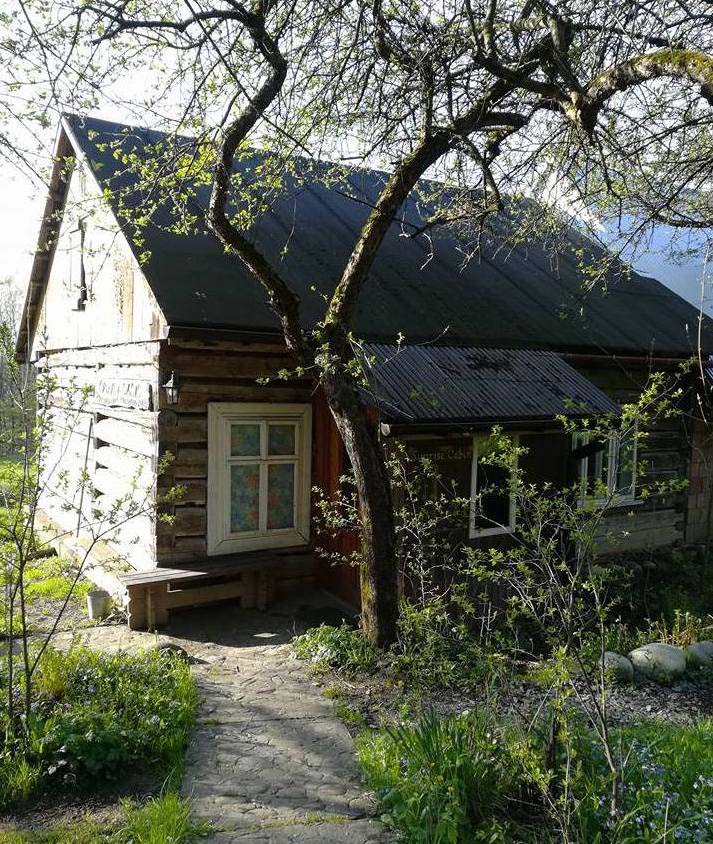 Stay at Ecovillage Bhrugu Aranya
Accomodation in mountain log cabin in our Ecovillage with a delicious daily gourmet vegetarian lunch. Enjoy meditation with Agnihotra, trails around our beautiful countryside, take part in Ecovillage life and relax in healing atmosphere!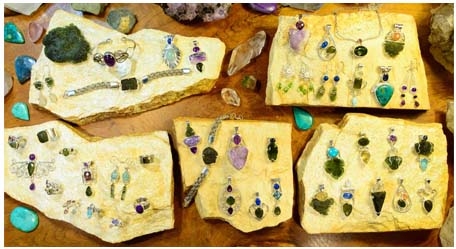 Handmade Jewelry 
Handcrafted Healing Gemstone Jewelry. Created with love, these one of a kind pieces are both gorgeous adornment and wearable healing tool. Jacob and Katy personally source each crystal and designing each piece with creativity, elegance and great respect for Mother Nature's treasures!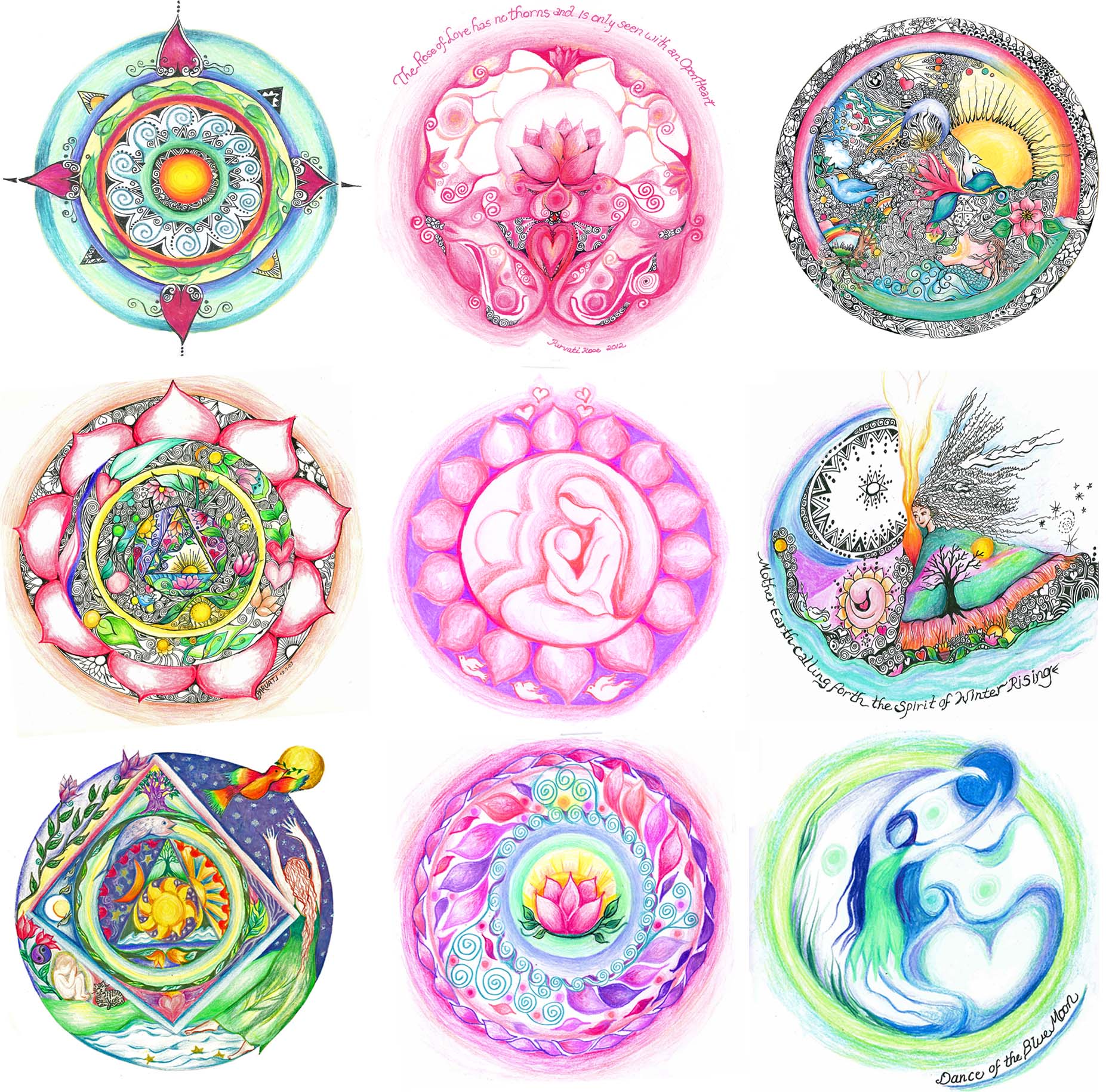 Healing Mandala
Beautiful, limited edition prints of original healing Mandalas by resident artist and co-founder of the Ecovillage, Parvati Rosen-Bizberg. All created with Love. Choose from 15 incredible prints.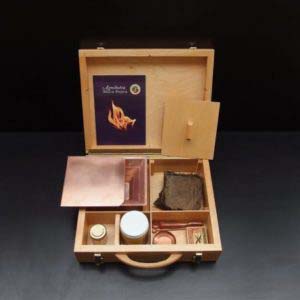 Agnihotra Wooden Box Kit
High quality wooden box. Includes a built-in copper stand for your Agnihotra pyramid and a copper cover that slides on to the pyramid. Contains a pyramid, rice dish, spoon, organic ghee, rice, cow dung & Mantra CD.
What we've done already:
Building Project Documentation and Permission:

Excavation work

Foundations and Basement 

Foundations – form and concrete work 

Basement walls and floor

Insulation

Drainage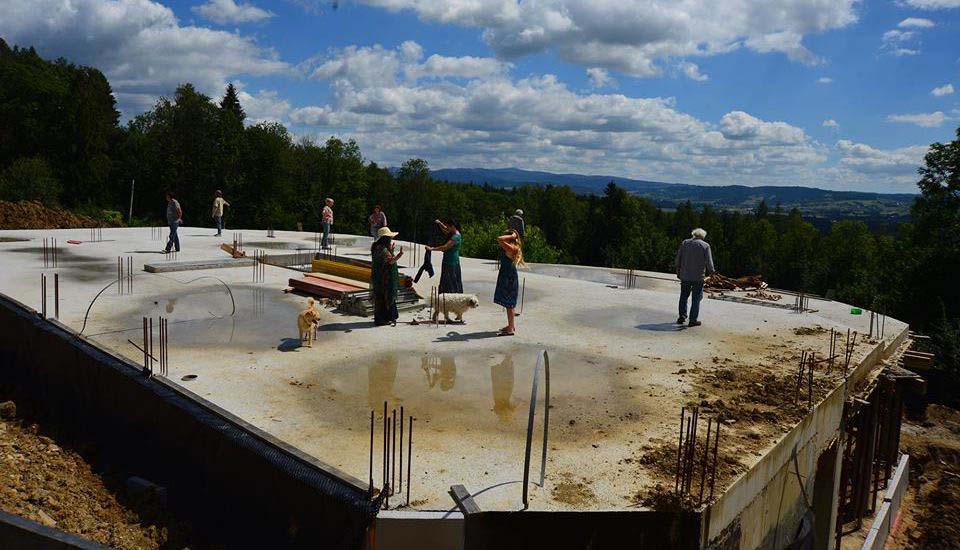 Present view
To complete the next stage of building we need:
Skeletal Structure 

Roof Construction 

Roof Tiles