Three of our Ecovillage Bhrugu Aranya residents delivered talks to the many scientists, researchers and students at the III International Conference on Yoga and Ayurveda at the Sulislaw Palace in Poland June 24-26. Attendees were from Germany, USA, India, Holland and Poland.

Jaroslaw Bizberg, president of Homa Therapy Foundation in Poland, spoke on "Agnihotra and Agnihotra Ash Remedies and Homa Organic Farming." He also showed one of the magnificent videos of our Ecovillage created by Jacob Sawyer.
Dr. Ulrich Berk, president of
Deutsche Gesellschaft für Homa-Therapie (German Association of Homa Therapy)
, spoke on "Homa Therapy in Yoga and Ayurveda – Scientific Aspects"
Barry Rathner, M.A., psychologist from USA, delivered his paper on "Homa Psychotherapy."

Following our
video
which showed our ecovillage, a model of Homa Organic Farming and community living, we were approached by many enthusiastic people wanting to come and visit us.Our thanks are extended to Mr. C.M. Bhandari, former Indian Ambassador to Poland, and chairman of the conference, and to the gracious owner of the Sulislaw Palance, Mr. Jerzy Bar, who organized this wonderful and important event.Mr. Bhandari announced our sunrise Agnihotra (at 4:30 a.m.) and not only did nearly 15 attend the earliest sunrise of the year, but nearly ¾ of the conference attendees and speakers came for sunset Agnihotra as well.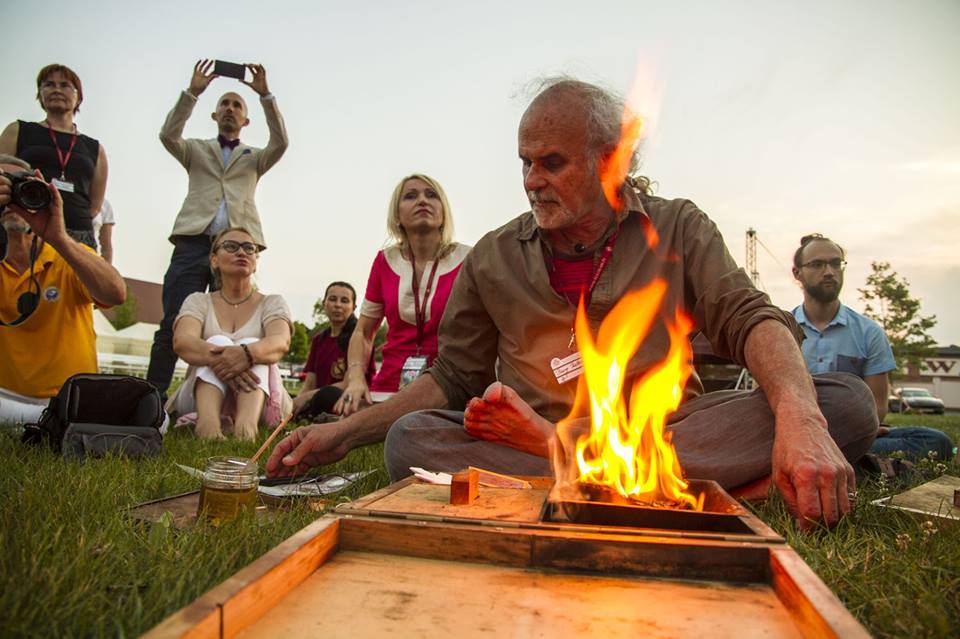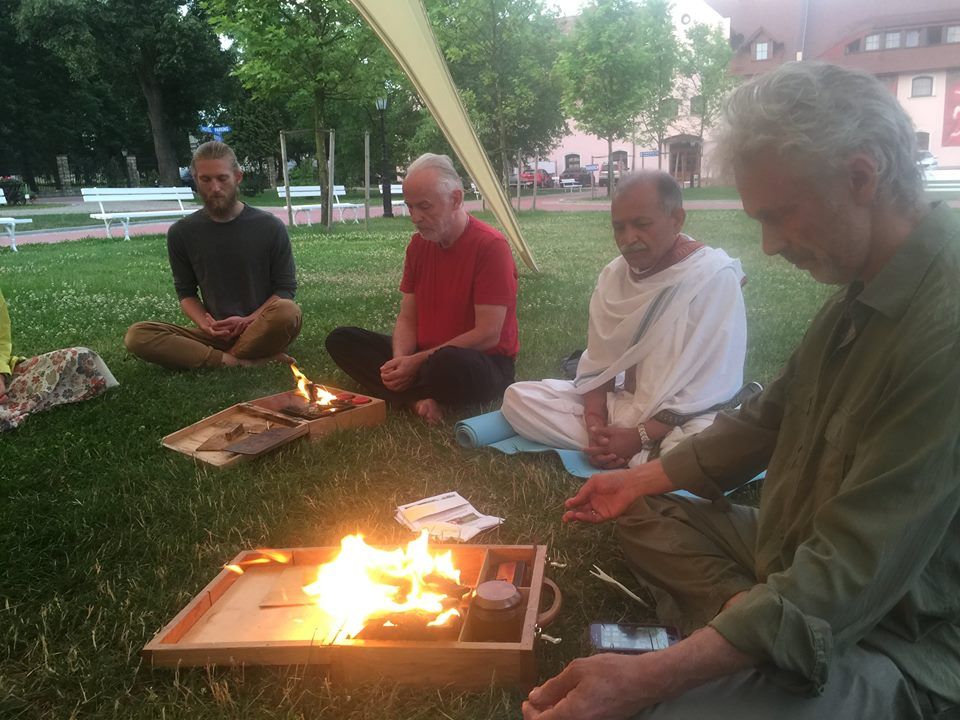 The scientists and practitioners of yoga and ayurveda seemed truly to appreciate the Vedic origins of Homa Therapy.
We were also interviewed by "Yoga and Ayurveda Magazine" and TV/YouTube outlets.
We returned to Ecovillage Bhrugu Aranya enthusiastic and inspired by the connections we made and the joy of sharing the great tools of Agnihotra and Homa Therapy which have transformed our lives.
With a renewed zeal, we turn our focus to continue building the Centre of Light which will serve as a venue for many around the world—to be a beacon for those looking for ways to survive the difficult time our planet faces ecologically.